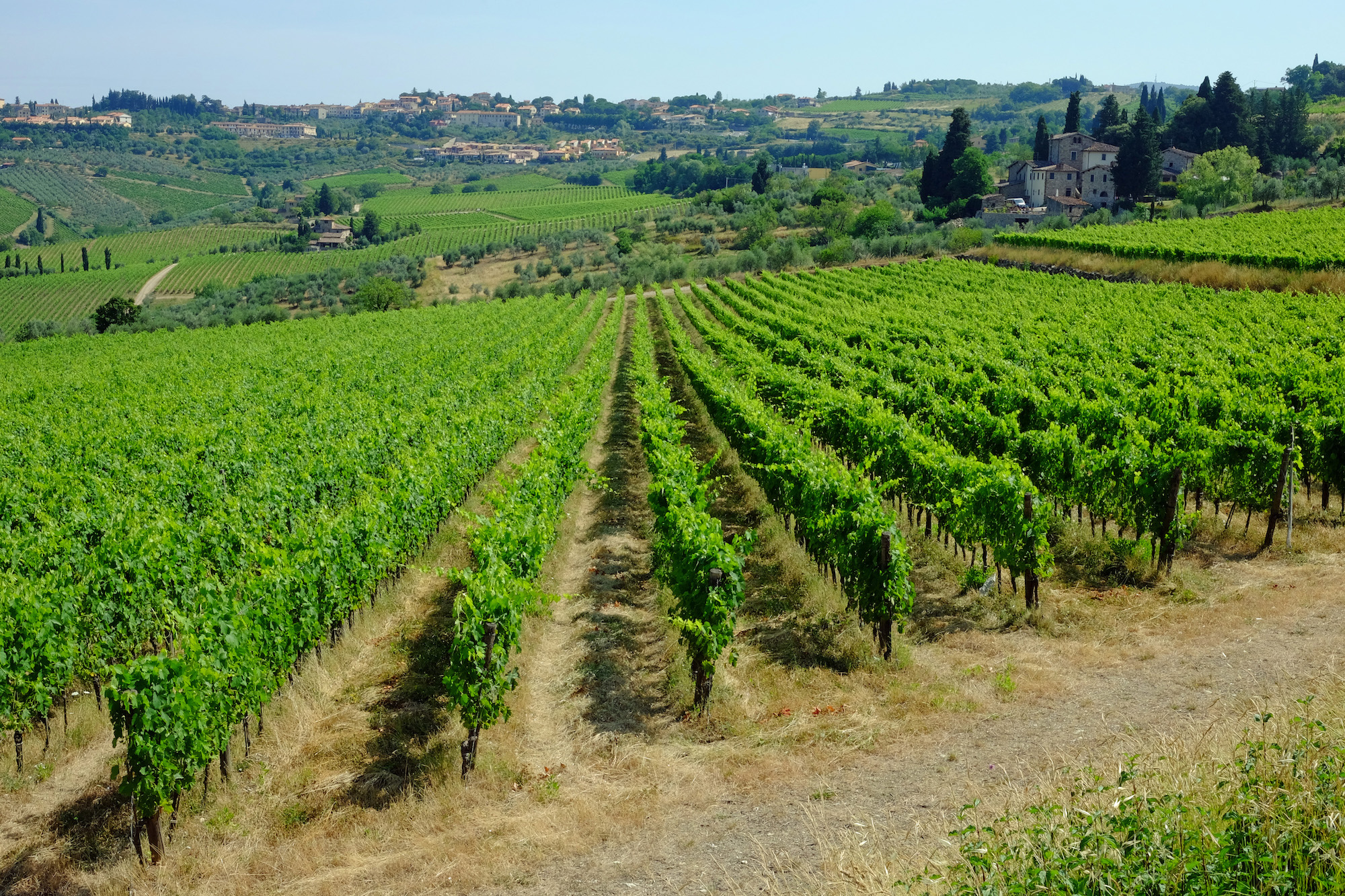 01 Jun

Wine tasting bike ride Tuscany

Finally last Thursday was a great sunny day, ideal for a nice bike ride combined with a wine tasting at the end.  That's exactly what Dave and his wife Janice had planned with Bike around Tuscany.  The usual appointment in Greve in Chianti in front of the bike store to go and discover the beauty of the Tuscan countryside together. Dave bravely accepts the challenge of riding a mountain bike while Janice decides to follow my suggestion and rent an e-bike.

Dave and Janice are a very nice couple enjoying their time in Italy and visiting some of the most amazing places in my country.  Today riding is simply great, sunny but not too hot, a great light and very intense and bright colors thank to the recent rain. Being on regular bikes Dave and I have to ask Janice to wait for us, but the ride is very pleasant and chatting with Dave and Janice is extremely interesting.

Last uphill is over in Spedaluzzo where we have a view on a breathtaking valley to Strada in Chianti and Florence on one side and the Greve in Chianti area on the other side.

We are now ready to go back, leave our bikes and head towards the winery where they can sit down on this lovely terrace overlooking vineyards and enjoy a wine tasting.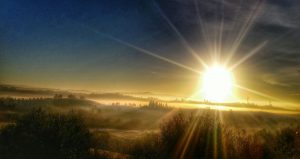 They start with a rose' wine followed by Chianti Classico, Chianti Riserva and even a sulphite-free Chianti, one of the few in the area. To complete such a rich tasting they have to try the typical Cantucci (local cookies) dipped in Vin Santo, a sweet dessert wine.
Unfortunately,  it is time to go now, even if we all would have stayed a little longer to finish contemplating sunset in such a wonderful location.
Arrivederci!