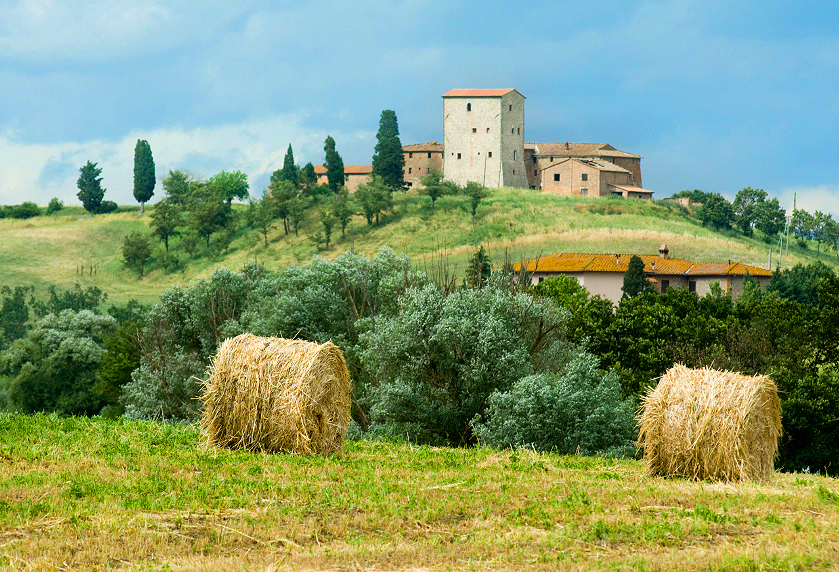 04 Apr

From Hong Kong to Tuscany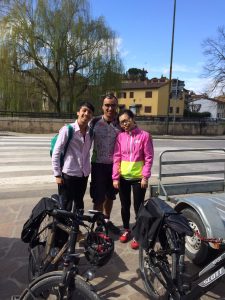 Katie and her husband Yiu Chim from Hong Kong officially opened the Bike around Tuscany season this year.
They took a bus from Florence and they met me in Greve where we picked up their magic e-bikes and we started on our journey through a scenic Tuscany in spring.
We left Greve heading south on the Chiantigiana and we turned off to start our climb towards Lamole. E-bikes made their climb really easy, so they could fully enjoy their ride on the beautiful Chianti hills.
Once we got to the church and after several stops for pictures, we decided to stop for a sandwich at the Ristoro di Lamole and we sat outside on the terrace overlooking the gorgeous Panzano Valley.
After lunch we continued our tour on a dirt road and we finally got to Panzano in Chianti. We took some more pictures and we started the long downhill to Greve in Chianti our final destination.
It is amazing how far Katie and Yiu Chim travelled and I was honored to show them a beautiful part of my country and give them a real Italian experience.  Ciao!