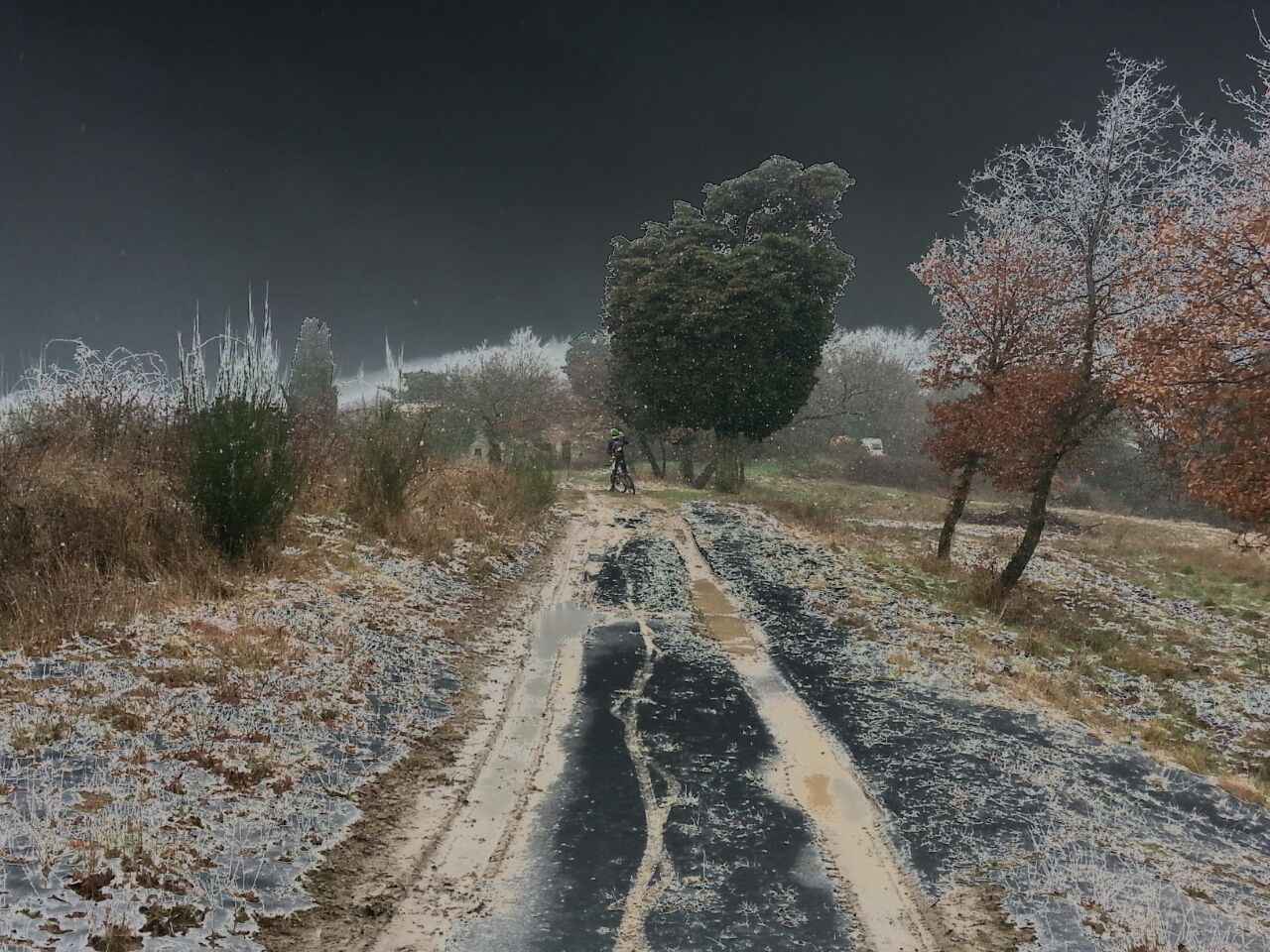 02 Feb

Biking in the snow on the Chianti hills.

Last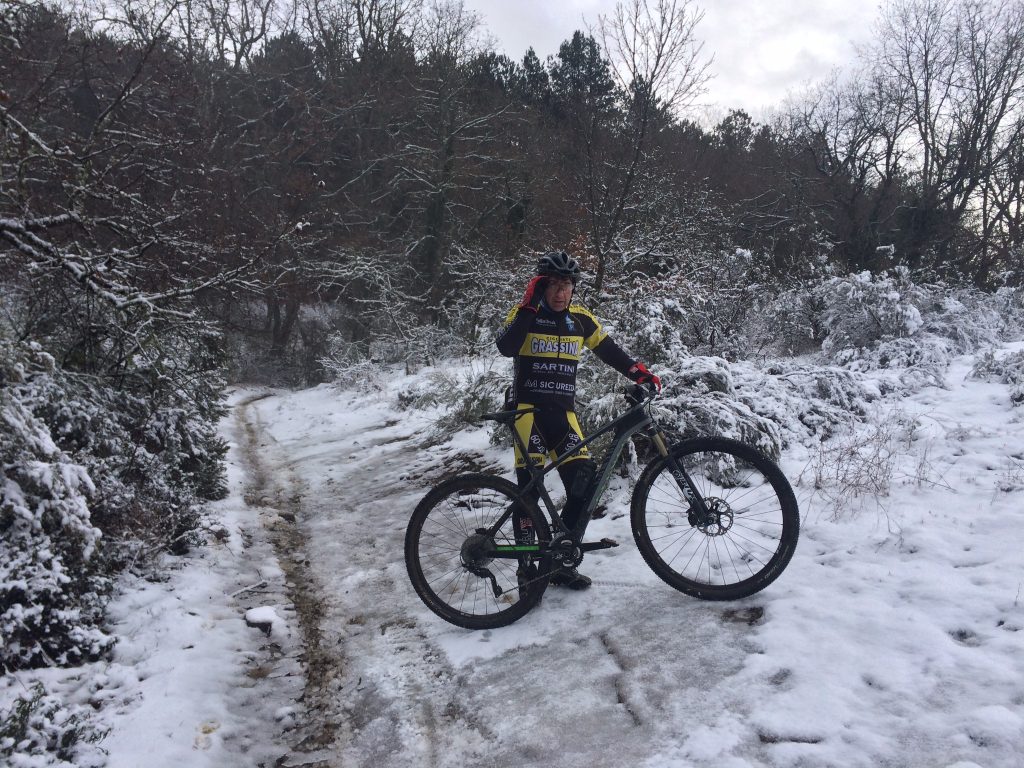 Saturday our MTB group thinned out to just Robe and me since the other guys were available only on Sunday morning.
The day didn't start out well since when I went to get my bike out of the garage I noticed I had a flat tire, same one as last week.
I changed the inner tube and I met Robe in Strada in Chianti ready for a lazy ride on the Chianti hills.
After the first kilometers on the paved road heading south, we turned on the dirt road leading to Santo Stefano, one of my favorites, very often included in my tours w
ith tourists. Nice easy climbs with great view on the Chianti vineyards and the Greve Valley.
After a long and pretty steep downhill we are back on the Chiantigiana that we leave right away to get the dirt road that goes parallel to the paved road but completely surrounded by stone houses and Chianti vineyards and most of all with no cars.
We are in Greve in Chianti and we didn't feel like keep going south, so we start heading back towards Florence, but as we were leaving the village I suggested turning towards the Uzzano castle. We started going up and when we reached the castle we decided to follow the dirt road that keeps going up and the view gets better and better as Greve in Chianti gets smaller and smaller. Taking advantage of technology we had available, this great Iphone app with all the trails in the area, we were confident that somehow we would have reached Santo Stefano so to go back on a dirt road we knew.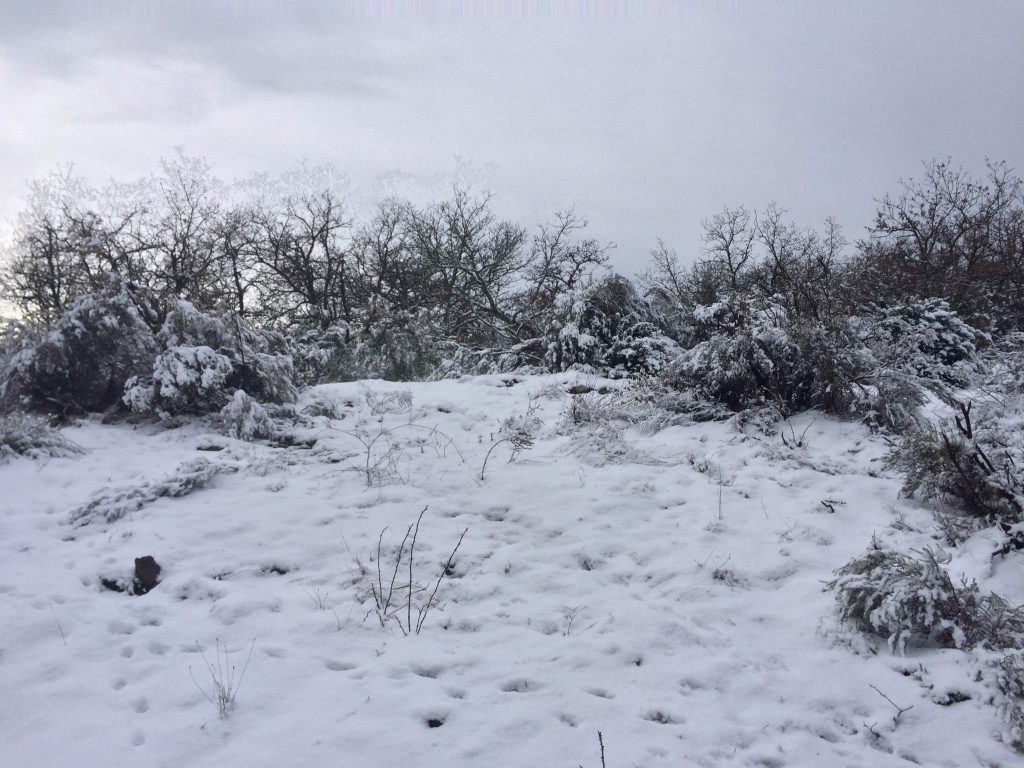 Once we reached the 2300 ft we started biking in the snow in this wood mist shrouded, we also realized we missed the trail to Santo Stefano but we are not far from Casa al Monte, the ruins in my homepage picture.Struggling with the snow that makes pedaling and riding straight pretty hard, we finally got to the dirt road leading to La Panca. Happy to be back on a familiar paved road but extremely proud to have discovered a great new trail we biked down to Strada in Chianti.
Last time we had to go all the way to Appennini mountains to be able to ride on the snow while this time, just by chance, we only had to go few miles from home!!!!